Lets learn a little more about the state......



West Virginia is bordered by five states.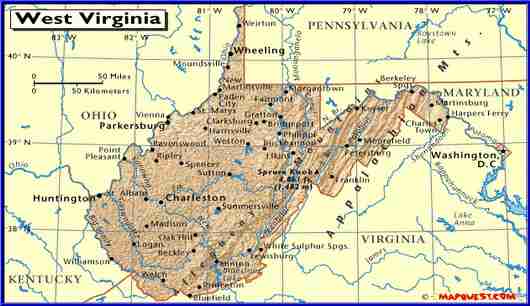 If you look at the map you'll see that they are Pennsylvania to the north, Maryland to the northeast, Virginia on the southeast, Kentucky on the southwest, and Ohio to the northwest.
Also notice the strange shape. It's easy to identify because it is the only state with two panhandles. They're called the Eastern and Northern Panhandles...(what else?).





West Virginia State Flag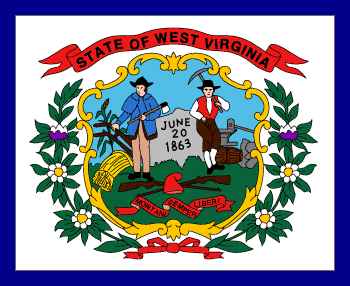 A close up view of the state flag reveals two men who represent farming and mining. Between them is a rock containing the date of June 20, 1863, the day W.Va. became a state. Also below the men lay two rifles with a "Liberty Cap" on top of them. The banner ribbon below the rifles display the state motto "Mountaineers Are Always Free". There is a wreath of Rhododendron, (the state flower), surrounding the picture with a red ribbon atop containing the name of the state. The background is white bordered in dark blue.





The State Seal





The Rhododendron, or "big laurel", is the state flower.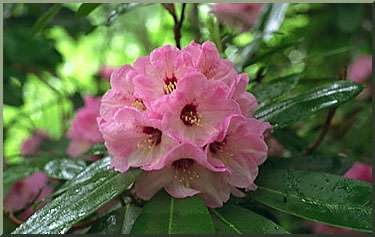 On January 23, 1903, this flower was selected by the Legislature following a vote by the students in the public schools. It has large dark evergreen leaves and pale pink or white blooms, mottled with either red or yellow flecks.





The State Fish is the Brook Trout.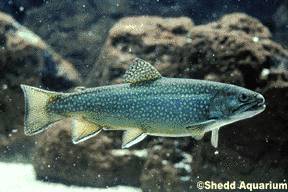 It is native to W.Va. waters and does best in cold, small spring-fed streams. It is probably one of the most sought after fish as it puts up a good fight.





The Black Bear is the state animal.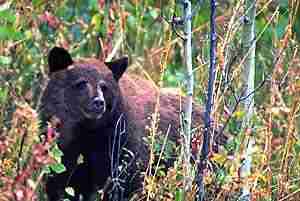 The Black Bear, or Ursus americanus, is actually deeply tinted with brown. It lives primarily in the eastern mountain region of West Virginia, and still roams freely throughout 36 states and Canada. The mother bear will have one or two cubs each weighing about eight ounces. The adult then reaches a maximum average of 250 pounds.





The state tree is the Sugar Maple.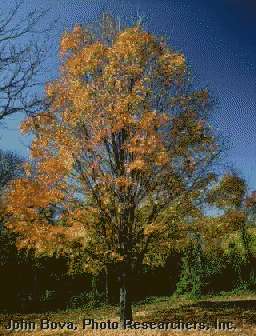 State Song
THOSE WEST VIRGINIA HILLS





As I said before, West Virginia was the only state to be born out of the armed conflict of the Civil War. As such, it has a history rich in that particular war. If you don't believe it, just look at this map I found.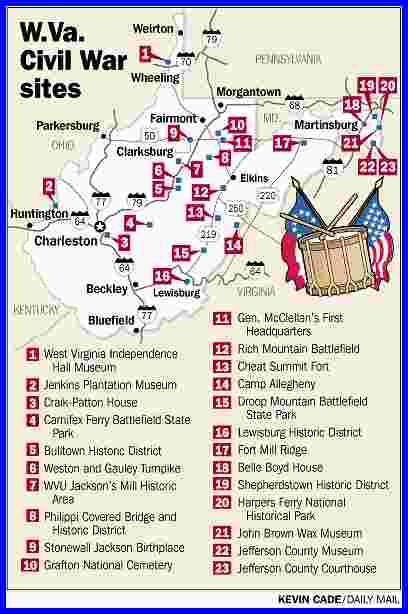 Well, I'd say that's enough "educashun" for now. Let's jump in our old Chevy and head for the Northern Panhandle.