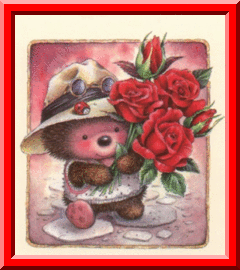 I have a Gift for you. It's very special.
A Gift that I really can't wrap or put in a box with a beautiful bow.
It is a Gift filled with love and warmth. A Gift that is special in every way.
Although it is a Gift that can never be bought or sold,
Yet very valuable in every way, this Gift is priceless in every sort of way.

For this Gift I give to you is the Gift of my Friendship.

A Gift like no other you've ever received.
In this Gift you will find someone special who cares about you in every way.
And I'm so very glad to say to you Thank you for alway's making me smile when I'm down.
And helping me turn my frowns upside down.

For one thing I know is the Gift of friendship is the greatest Gift ever. For the greatest of friendships is the one I've found greater than no other is the one with my Savior.

And now the Gift of friendship we have found in each other is a blessing for us to treasure alway's.

Written By: Lisa R.C.